Meningsfuld kommunikation
– med fokus på modtageren
For meget fokus på produktet fremfor på mennesket, som skal bruge det?
For travlt med at fortælle, hvad du kan i stedet for at vise, hvorfor det er vigtigt?
Har du brug for hjælp til at kommunikere den sande værdi bag dit budskab til den helt rigtige målgruppe?
Så velkommen på 'loftet' – hjælpen er nær!

Kenneth Ley Milling, journalist, StoryLoft
---
Hjælp til at fortælle dine historier
StoryLoft er stedet, hvor du kan få hjælp til det meste inden for kommunikation – fra ideudvikling til skrivning af artikler, case stories og nyhedsbreve til udarbejdelse af kampagnebudskaber, afdækning af målgrupper, og egentlig medierådgivning og pressesupport.
Du kan også få hjælp til udarbejdelse af storyboards til film/video, mindre fotoopgaver samt undervisning i research, interviewteknik, og artikelskrivning.
Under menupunktet 'StoryBlog' kan du finde tips og tricks til, hvordan du selv kan forbedre dine budskaber og skabe sammenhængende artikler/fortællinger med enkle greb.
Har du brug for mere, så mødes vi og lægger en plan.
---
Troels D. Bruun
LINAK A/S
,
Kenneth's first major assignment for LINAK was to create brand new content for linak.com. He managed to quickly understand the "LINAK world" and transform that into customer-focused web content. If you want to see for yourself – just visit linak.com 🙂
Claus Rode
LINAK A/S
,
Kenneth is a master at transforming heavy-tech reading into easy-to-read and interesting stories through his well-developed English and Danish writing skills. A true professional.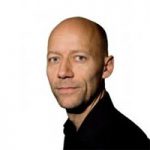 Jens Velling
STARK Danmark A/S
,
His vast knowledge about almost anything never stops to impress me. Because Kenneth always looks at a case from all angles and remembers to ask the right, sometimes tough questions, his work is thorough, timely and well-balanced.
---
---